Business Doctors South Africa Takes Home The Gold In The Rocci/Fnb Business Of The Year Awards 2019
Estimated reading time: 1 Min Read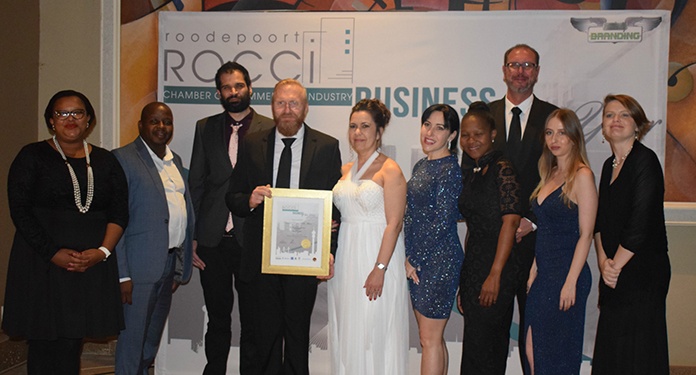 This international business consulting franchise who is celebrating their fifth year on South African soil came out in full force to support their customers and in a welcome turn of events, took home the Gold.
The ROCCI/FNB Business of the Year Awards is one of the biggest business competitions on the West Rand in Johannesburg. Businesses from across South Africa are invited annually to enter into this most prestigious event. The nominees are put through their paces in a rigorous 8 week judging process overseen by SAIPA (South African Institute of Professional Accountants) and FNB. Whereas the majority of entrants into the competition are small to medium companies, Corporate and Listed Companies were also on the nominee list this year.
Business Doctors South Africa, under the leadership of CEO, Steve Sutton, clearly have a passion for business. This was evident when their customers took home 8 Gold Awards, 5 Silver Awards and
1 Bronze Award in their respective industries. The crowning moment came when none other than a Business Doctors customer was announced as the overall ROCCI/FNB Business of the Year 2019. "We owe these small victories to hard work and dedication to the Brand," Sutton commented.
Being a business owner is definitely not for the faint-hearted. That is why competitions like the ROCCI/FNB Business of the Year Awards has become such an important event. Business owners have the chance to really evaluate the current state of their business and get professional advice before and after the competition.
"At Business Doctors, we have proven systems and methodologies to help each and every business, no matter how big or small they are. We help to benchmark your Business and do everything in our power to get you access to market," Sutton concludes: "if you have a business, you need to have a Doctor on your side."