Jeff technology has arrived in Johannesburg with its home delivery laundry services: Mr Jeff
Estimated reading time: 2 Min Read
The opening of the first Mr Jeff franchise in South Africa forms part of Jeff's international expansion into the African continent which the company embarked upon in August 2019.
Technology and data management has enabled Jeff to digitize the traditional laundry sector through an innovative business model.
Over the last 5 years, the Spanish company has managed to expand in more than 40 countries, over 4 continents, through more than 2,000 stores.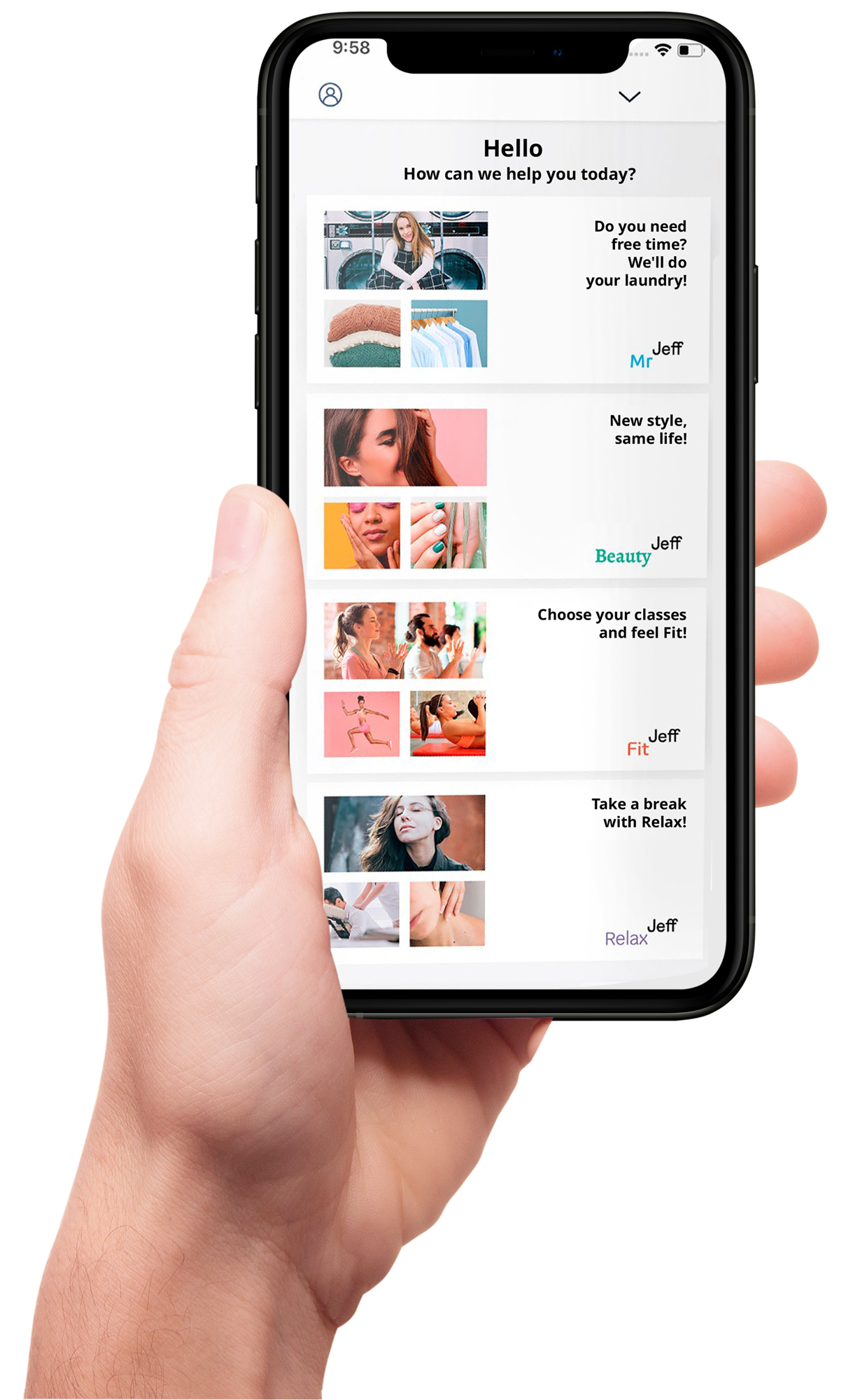 Jeff, the technology company lands in South Africa to offer home delivery laundry and dry cleaning services through Mr Jeff. The company, focused on offering daily services for users, has opened its first store in Johannesburg, in Bedfordview - Keywest ZAF 187.
The opening of this first store in Johannesburg consolidates Jeff's international expansion strategy in Africa that began in August 2019, when operations began in Cairo, Egypt. Eloi Gómez, CEO of Jeff says: "opening our first Jeff Store in Johannesburg is a very important milestone within our expansion strategy on the African continent. We are especially excited to start operations in Johannesburg and to be able to add real value to the modern and tech-orientated population there. This store, Bedfordview-Keywest, is the first of many other Mr Jeff stores waiting to open in South Africa, in cities such as Cape Town, Pretoria and Durban."
Technology and data to digitize local businesses
Technology is at the very core of Jeff and it is this technology which enables traditional sectors to be fully digitized. The combination of the technological platform and the physical stores enhances Jeff's omnichannel, increasing the demand for services, which can be requested through the app, website, or in the laundry store itself. In addition, Jeff's technology allows you to connect with the customer when, where and however you like thanks to delivery flexibility.
Technology is becoming more and more intertwined with people's everyday services. Accessibility and convenience take precedence as an added value offered to users. Jeff embraced this trend, firstly through Mr Jeff franchises, and now with their new business lines: Beauty Jeff, Fit Jeff and Relax Jeff. These business lines all combine the best of the online and offline worlds, offering a wide variety of services tailored to customers needs, which can all be accessed by simply clicking on the app.
Mr Jeff, home delivery laundry in one click
Mr Jeff relieves its customers of their washing and ironing duties, one of the most tedious household chores, by providing easily accessible services on the app. The customer only has to enter a pick up and delivery location, which can be at home or at work.
Globally, the company has more than 2,000 franchises in 42 countries across its 4 lines of business. In addition to Mr Jeff, Jeff offers a line of beauty salons and hairdressers, Beauty Jeff, a chain of boutique gyms, Fit Jeff and a new line of massage centers, Relax Jeff. Each business line's services can be requested through the Jeff app, available on iOS and Android, through the website, or in physical stores.