Join KIS Selfie Booths at the 2018 Photography Trade Show in Paris
Estimated reading time: 2 Min Read

The KIS Photo-Me Group will be attending the upcoming photography trade show, Salon de la Photo.
This trade show will be held in Paris at the Portes de Versailles from the 8th to the 12th of November, and the KIS Photo-Me Group will be available in Hall 5.1, Stand B012 should any potential investors like to pop in and meet the group that has revolutionised the photographic industry.
Photo-Me has recently launched several incredible product innovations which uniquely combine design, aesthetics and technical prowess. These include, but are not limited to:
The Speedlab Mini
Elegance and technology are the keywords of the Speedlab Mini.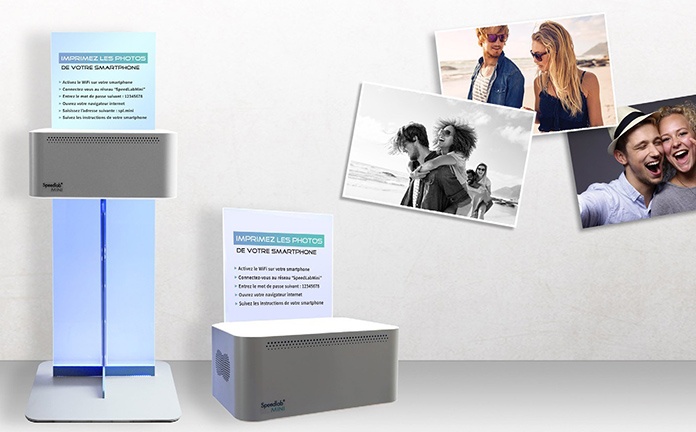 Placed on a counter or supported by a central stand, this ultra-compact photo kiosk is suitable for any space thanks to its clean look and floor space of only 0.40m²! The Speedlab Mini is also a connected machine for an intuitive and fast customer experience. No screen necessary, no need to download yet another application – just connect to the Wi-Fi network of the Speedlab Mini. Photos are selected from your smartphone. Payment is made online and printing is launched instantly!
The Speedlab Cube
This innovation predicts the upcoming generation of ultra-connected Photo-Me picture kiosks.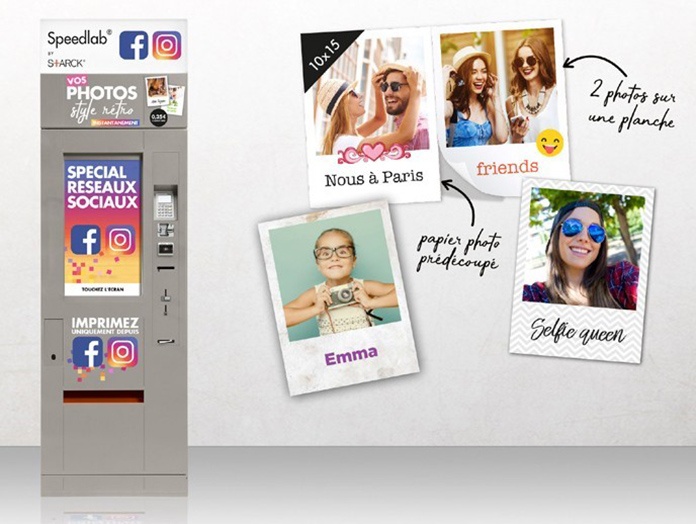 The Speedlab Cube combines two major trends in photography: the ubiquity of social networks and the retro-style photo format! The user can easily connect through their personal Facebook or Instagram account, customize their photos through filters or Clipart and receive a 2-in-1 product with two vintage photos!
Starbooth Multifunctions
Our famous photo cabin is transformed into a multi-function cabin that introduces new services!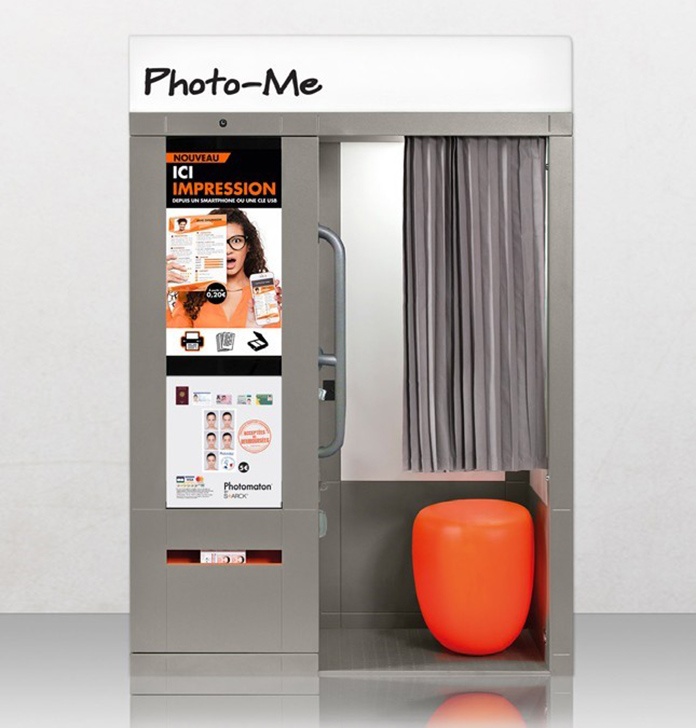 You can now scan, copy and print PDF documents directly from your smartphone or USB key. The cabin can also be equipped with an ID scanner and a card dispenser. This is a great opportunity for businesses and governments as it can be used for passport renewals as well as for opening their clients' bank accounts! Thanks to its external screen, it is also possible to broadcast photos or promotional videos using this amazing product.
Selfie Booth
An incredibly fun service for all your parties and events.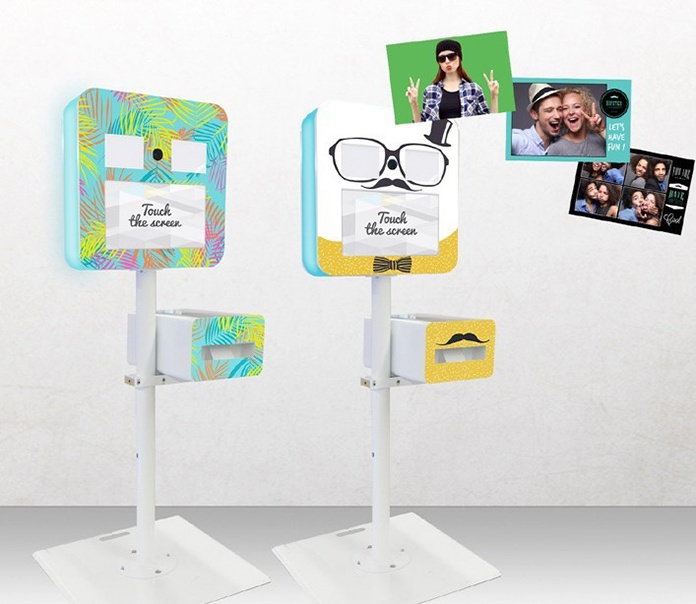 The Selfie Booth kiosk allows you to offer an amazing service during corporate events, weddings or anniversaries - giving your guests unforgettable memories. In addition, many options are available to personalize the Selfie Booth terminal to promote a brand, a product or a company through customization of the screen saver, the interface, or the background. Finally, the wide range of products (Standard selfie photos, gif animations and fun images using Chromakey technology) is available at the kiosk to offer a variety of options for the customers who choose it.
If you are interested in any of these products, or would like to meet the people behind them, the Photo-Me Group will be available to talk to at Salon de la Photo and look forward to meeting with you soon!