Franchise Direct at the 2013 IFA Conference in Las Vegas
Estimated reading time: 1 Min Read
The 2013 International Franchising Association (IFA) conference is currently underway in Las Vegas, and Franchise Direct is one of the many organisations attending the marquee event, rubbing shoulders with world-famous franchises seeking to promote their brands, network and discuss the most pertinent issues facing the franchising industry today. Transpiring in the MGM Grand Hall, the 53rd annual IFA conference commenced on Sunday February 17th and will run until this Thursday, February 20th, with the keynote speech coming from former US Secretary of State Condaleeza Rice. The venue was adorned with decor commemorating the Chinese New Year.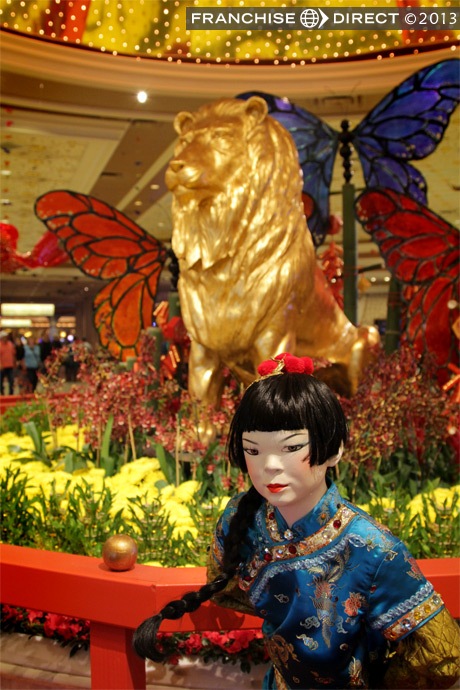 The golden lion decorated for the Chinese New Year Celebration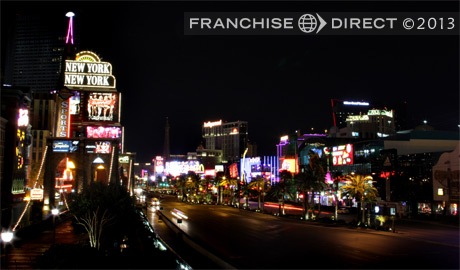 Las Vegas at Night
Saturday, February 16th, saw a celebration of how franchising serves to give back to communities through supporting charitable products and furnishing both finance and resources to people who need them the most. On Sunday, focus shifted to the importance of leadership in franchise operations, including the qualities exhibited by good leaders and how franchisors could cultivate good leadership skills. This was followed by a reception for first time attendees and the Taste of Franchising, which provides contacts with the opportunity to network. Amidst servings of food and drink all provided by attending franchises.
Richard Chwatt, CEO, and other senior executives of Miami Subs Grills
CiCi's Pizza
Topics on discussion over the coming days include overseas expansion and acquiring funding for new franchises. Among the festivities is the inclusion of new inductees into the IFA hall of fame. [caption id="" align="alignnone" width="460" caption=" The IFA Hall of Fame Award has been conferred upon legendary franchisors since 1979"]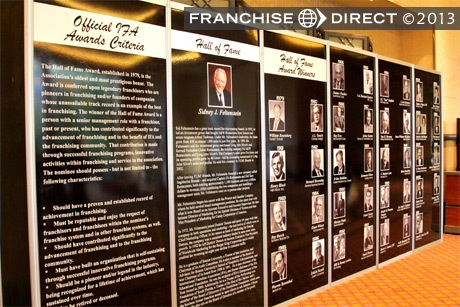 The IFA Hall of Fame Award has been conferred upon legendary franchisors since 1979
As well as the wealth of talent and information on show and invaluable opportunities to mingle with industry contacts, the convention also affords many franchises with the opportunity to advertise their brand.