Is Franchising Right for Your Business?
Estimated reading time: 7 Min Read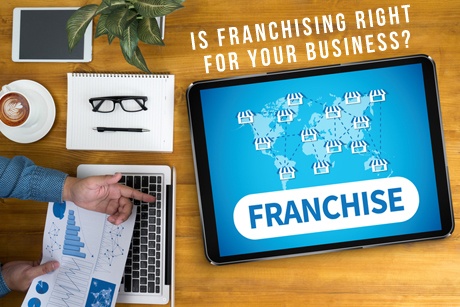 So you have a successful small business. Your customers love your product or service and your business systems run efficiently and profitably. Your brand is becoming well recognised, laying down a strong challenge to your competition. You might be considering franchising it.
Franchising has never been more popular and franchise small businesses will once again grow at rates that exceed non-franchise business growth in 2016, according to the Franchise Business Outlook 2016 by the International Franchise Association.
"We are forecasting that for the sixth consecutive year, franchise businesses will grow at rates that exceed the economy-wide growth of industries where franchises are concentrated," said IFA President & CEO Robert Cresanti.
What kinds of business can be franchised?
All kinds of businesses can be run as a franchise, from pizza parlours to opticians and hairdressers to childcare centres. By setting up a franchise, you are effectively selling your experience and reputation to individuals known as franchisees, who will then own and run a branch of your business according to the guidelines you have laid down.
The big advantage of setting up a franchise is that it can be a much faster way of expanding your business than growing it organically. And because your franchisees are effectively running their own business, you benefit from their drive and desire to be successful. The franchisee will put up most of the money to establish the new operations, as well as pay a royalty, usually based on a percentage of the profits. By having several franchise businesses all operating using your business model, your returns can be greater than if you had opened a new store yourself, and your risk is kept to a minimum.
Don't even consider franchising your business until you have proved that your format really works
The first thing you need to do is build up your business to the stage where it is a proven success so that potential franchisees can see the benefits of coming on board. You then need to decide whether your business is suitable for turning into a franchise. Franchising is unlikely to work for products or services that have short-lived appeal; that have gross margins that are too low to offer a return on investment for you and your franchisees; that need operating skills that require long training; or whose success is linked to a particular geographical area and which therefore may not be repeatable elsewhere.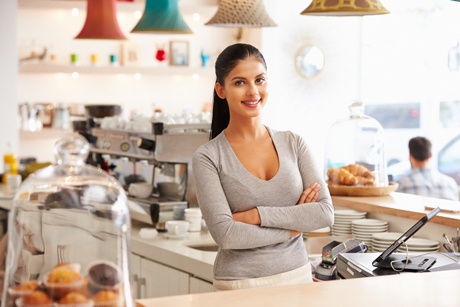 Your business also needs to be one that will hard for others to copy, with either a strong brand or a product protected by trademarks or patents. Otherwise there will be no incentive for franchisees to hand over money to gain the secrets of your business model.
The path to growth through Franchising starts by way of a thorough examination of the organisation (a Franchise Feasibility Study) that asks the following questions
Does the organisation have an established track record?
Is there an extensive knowledge base within the current human resource, preferably extending beyond the existing business?
Does the business operate from a number of locations?
Have profits been maintained and grown over the life of the business?
Does the business generate repeat business and attract new customers?
Is there sufficient financial resource available to fund the development of the franchise business model?
What level of training will need to be given to a potential franchisee?
How long will this training take and do you have the necessary resource to deliver it?
Is the organisation highly competitive within its business sector?
Does the business have national and international adaptability?
Once all these questions have been taken under consideration, it is recommended that you seek professional guidance before starting to develop your franchise model. Use a franchise consultant who has proven experience in the franchise sector.
If you think franchising could be the way forward for your business, your first step should be to get in touch with the Franchise Association of South Africa, which has stacks of useful advice on its website and produces a manual for prospective franchisors. It also runs regular one-day seminars for people wishing to set up their own franchise.
Writing an Operations Manual for your franchise
If you are certain your business is unique and can be replicated, the next hurdle is to document it. You need manuals and instructions in order to teach your franchisee exactly what they need to do, step by step. This is called the Operations Manual. Unless you can capture your business on paper, you cannot claim to have a business system to sell. Even detailed documentation may not be enough. You may need to provide structured education programmes for new franchisees and their staff to teach them your business system.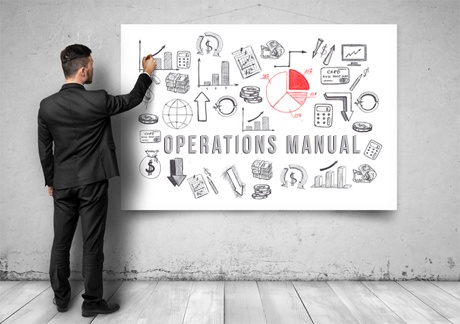 It is also advisable to get the help of an experienced franchise consultant who can guide you through regulatory and accounting aspects of creating a franchise. Brands need protection, and this means having your intellectual property correctly registered. Any unique technology you are using needs to be covered by a patent. And an investor will require a full set of audited accounts of your business in order to confirm that your model is as profitable as you claim it is.
The Legal Stuff: You'll need a Franchise Agreement
You should enlist the help of a solicitor who specialises in franchise arrangements to draw up a comprehensive franchise contract setting out the obligations of each party. These obligations should be made clear at the outset of any agreement with a franchisee to prevent conflicts in the future. This is the Franchise Agreement and it should incorporate the following.
What are the responsibilities of both franchisor and franchisee?
What are the fees and royalty charges?
What geographical area will each franchisee be responsible for?
Who will be responsible for marketing and advertising, and how will it be paid for?
It may seem impossible to predict all the circumstances you will need to cover in your franchise agreement but, fortunately, there are professionals available with the experience to guide you.
Some final thoughts and tips from some of our current franchisors…
Marius Lubbe at Creative Minds
"Creative Minds® is the market leaders in its field because of its competitive advantage, which is that the founders and managers are passionate educational enthusiasts and not IT people like all other computer training companies.

The founders, Marius and Ina Lubbe have been consistently successful in all their various business endeavours because they believe that at the heart of good business is delivering value and quality. They deeply care about people, believe in strengthening their client's psychological welfare and especially confidence and self-image during the learning process.
They have a deep seated principle of involving themselves only in ethical business and similarly interact , in the long term, with partners, clients and learners as a basis of their belief system and to which they attribute their high level of success and cooperation over a very wide field of people, partners, franchisees, employees, clients and learners."
Pat Pattinson of CPM Services
"Franchising your business is far more than just having a good idea or business concept, it is about building relationships and the willingness to assist others to achieve better results than what you will receive. Being a Franchisor means you need to be a Mentor and Business coach first. Every franchisee you approve is a reflection on you and your business and it is your responsibility to make sure your franchisees are successful long after the sale of the franchise and even if you receive no royalties from them."
Shaun Allbon of Solterra
"Ensure that you have a good value proposition, the correct structure and systems in place to support your Franchisees. The most important aspect in my opinion is understanding that you are not simply selling a business opportunity - you are selling a dream to individuals. The dream could be financial freedom, legacy, or lifestyle. It doesn't matter, but understanding this fact is vital. Then be prepared to grind and lead from the front, you set the example, you set the culture. If you don't live and breath your brand, believe in the opportunity then neither will your franchisees."
Jan Grobler of Cafe2Go
"Franchising is a fantastic business model IN THE RIGHT HANDS! Since franchising often boils down to a type of profit share arrangement where the franchisor standardise and share his (or her!) intellectual property and the franchisee is doing the hard yards and is operationaly facing the customer a win-win abundance mentality is a MUST. Ons of the biggest adjustments for a newly minted franchise concept is for the franchisor to become willing to lead from the back, not the front. henceforth the franchisee is in the front lines and the franchisor is at most a support and impact player. At Cafe2go we try to help our franchisees build their own eco-system that makes them want to get up in the morning and enjoy a productive day with win-win relationships with their franchisor, their staff, their landlord and their customers."