Three Characteristics You Need to Become a Successful Franchisee
Estimated reading time: 2 Min Read
When it comes to investing in a franchise, it takes more than just money to succeed. Personality is an influential factor also. Certain traits – such as being organised, goal orientated, and even a slight risk taker – are of course essential when setting up any new business. But the following three characteristics are particularly significant for a franchisee, and not everyone may be able to claim them…
Willing to Follow Rules
A franchise contract means that you are legally bound to follow the franchisor's rules in all areas of business, such as daily operations, marketing, branding and location. A good franchise will explain clearly how to run the business in a successful manner, and your franchisor does not want you to challenge their proven system.
While you may like the model as a whole, there are sometimes elements that you would prefer to change. If you were working independently this would not be a problem, but here, it is not an option. Traditionally entrepreneurs are of rule-breaking spirit, so if you are not comfortable with giving up such control in return for the security that the system offers, then perhaps franchising is not for you.
People Skills
As a franchisee, you have to be on your best behaviour. Your franchisor is going to need a good-tempered colleague who will happily get on with the job without causing any fuss. The franchisee-franchisor relationship is built on strong, two-way communication, and therefore you must do your part to stay in contact. Expect visits from your franchisor to check how you are doing, particularly at the beginning when the business is still being set up. It is also to your advantage to make friends with fellow franchisees, as experiences and useful tips can be shared.
If the business requires you to interact with customers, then it is essential to charm them also – provide your services with a smile and they are more likely to return.
Able to Manage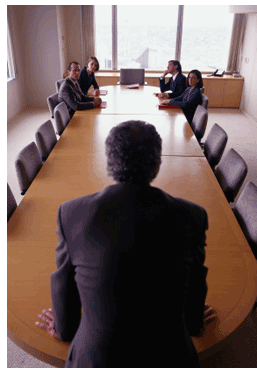 The third necessary characteristic is the ability to manage a business. Your franchisor will teach you how tasks such as advertising or accounting should be done in theory, but it will still be up to you to carry them out. You need to feel comfortable making decisions and dealing with the consequences, and therefore it can be an advantage to have been in a managing position in the past.
It is essential not to be shy. In smaller franchises you are likely to be working by yourself, but otherwise you will have to take on the role of employer. A franchisee is traditionally confident and outgoing, and this is necessary if you are going to be employing staff. You need to ask if you are naturally the type to lead others, or if you are usually part of the crowd.
.