Is Your Franchise Fit for South Africa?
Estimated reading time: 2 Min Read
🕒: Three minutes
The franchise industry in South Africa is alive and well with over 550 franchised brands and close to 30,000 franchised outlets present in the country. The industry is estimated to be worth around R 587 billion, which is the equivalent to 13.3% of South Africa's GDP. It currently employs approximately 400,000 people in full-time jobs.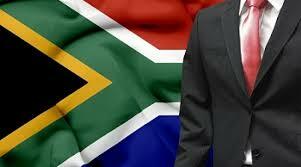 The success of the franchise industry in South Africa has led many prospective investors to seek out opportunities in the country. However, many franchisees have come to realise that some franchises tend to fair better than others and that people of South Africa seem to favour particular franchise industries based on cultural and personal tastes.
This has led to many franchisees wondering if their franchise is a good fit for South Africa. If you also happen to be one of these people, then here are the things to consider.
Language
The most common language spoken as a first language by South Africans is Zulu (23%), followed by Xhosa (16%), and Afrikaans (14%). English is the fourth most common first language in the country (9.6%), but is understood in most urban areas and is the dominant language in government and the media.
Industry and Location
Food franchises make up about 30% of the total franchise landscape in South Africa. Coffee and retail franchises also account for a combined 15% while child based franchises make up 6% of the industry in South Africa.
About 40% of franchises are located in the province of Gauteng, as this is the economic powerhouse of the country. As a developing country, there are massive disparities in income levels of the close to 48 million citizens. However, South Africa is also seen as the most developed African country and as a springboard for further development into Africa.
Recently, Wal-Mart announced the acquisition of Massmart, one of South Africa's major retailers. Barclays acquired Absa bank, one of the four main commercial banks, a few years ago. The entry of these international players indicates the potential and strength of the South African market. Franchise categories are well represented including retail, business to business services and automotive franchises.
Legality
A good working knowledge of the law and its implications for franchising is essential if you want to invest in a franchise or currently own one, especially in South Africa.
South African legislation protects the rights of franchisees and there are two important pieces of legislation related to franchising:

The Consumer Protection Act (CPA)
The Competition Act
The CPA makes it clear that when a franchisee and franchisor enter into a business relationship, there must be a franchise agreement in place. A franchise agreement is a written document that outlines the terms and conditions that the franchisee and franchisor must adhere to.
The franchise agreement must contain a clause stating that the franchisee has a right to canel the agreement by giving notice, in writing, within ten business days after signing. Here no costs or penalties can be imposed should be prospective franchisee walk away.
<h4>To find your perfect franchise, take a look at the wide range of opportunities in our A-Z Directory.</h4>