Types of Work-From-Home Franchises
Estimated reading time: 4 Min Read
Ah, working from home – it conjures up vivid images. Imagine working from the comfort of your own home – a cup of tea in hand and some pleasant music on, no draining commute to contend with, and if it really takes your fancy, pyjamas as your dress code! Of course the reality is not always quite the same and it can be difficult to narrow down the home-based franchise options to find one that suits you best. In this article we look at three of the most common categories of home-based franchise and give you a detailed look at each one.

Internet based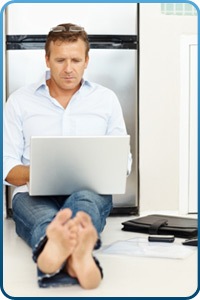 This is the true 'home-based' franchise and an increasingly popular category, as all you need to get started is a computer and internet connection and the franchise fees are relatively affordable. There is no need for a large workspace either, with a desk and computer you are just about ready to go. With these franchises for instance you will be running a website and generating leads or sales from your website.

Why choose this type of franchise?

• You like working online and are interested in online marketing
• You don't have a lot of space for a home office
• You are creative
• You want to be as home-based as possible
• You may be more introverted and not enjoy the limelight
• No inventory needed
• You can have a more flexible schedule
Pay day loans money lending franchise
The Lending Hub franchise offers you your own online business that offers payday loans to customers across the UK. In this economic climate it is increasingly difficult to secure a loan from banks hence the popularity of this franchise. You earn a commission with each customer you refer.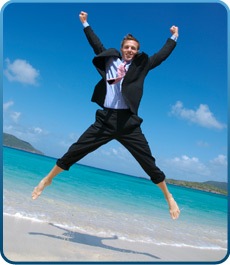 Online travel business

With an My Destination travel franchise your customers come to your travel website where they can search and book everything from car hire to a tailor-made itinerary. You can focus on different aspects of travel and niches such as cruises, ski holidays or specific destinations.

Web Development

With a Spot On Net franchise you don't have to design the website yourself, you simply advise the client about the range of designs, they choose one and make payment and the website is put together while you focus on your next client. As customers pay a recurring fee you will have constant and passive income.

Van based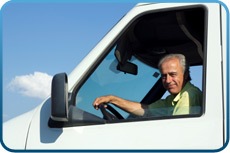 As 'van franchise' suggests, much of your work entails using a van, although your office is still based at home. Generally, you offer services in and around a neighbourhood where you live and therefore the driving in most cases is minimal. Do you want to have a home office but still like having contact with people and getting out of the house? Maybe this option is for you.
Why choose this type of franchise?

• You enjoy offering services to your local community
• You want to run a more 'services based' franchise
• You already have a van that you would like to use

Mobile delicatessen
Would you like to get involved with the food industry but you don't want to open a fully-fledged restaurant or takeaway, an interesting option to choose is a van-based mobile delicatessen franchise business. How it works is that you will stock your customised van with snacks and food and drive in areas targeting business people or schools during their lunch breaks or even local parades and sports events where there are lots of people who can't wait to get their hands on your food.

Waste collection and removal
With a Waste Distribution franchise you go round to houses and businesses that have contracted you and remove their waste, you make a commission on every bag removed. You then take it to the local tip, the more contacts you have and the more bags you remove, the more money you make.
Consulting, Planning and teaching

With a consultancy business you are trained in the area that the franchise specializes in and then you consult with businesses or individuals who require this expertise. You are based at home and visit clients in order to consult with them.
Why choose these franchises?

• You want to have a home office but still like getting out of the house
• You want to use your work experience and expertise to become a consultant
• You enjoy relating with people and organising events, teaching or consulting
• Little or no inventory needed as you are not 'selling' a physical product

Lighting business
An Eco Sunlight franchise enables you to consult with businesses, shops and schools on how they can reduce their energy outputs by providing energy efficient lighting. This is a great franchise for people who enjoy helping others.
Maths and English tuition
If teaching is your thing, a Tuition Company franchise is for you. With this option you run a tuition centre where you help children with their Maths and English. Perhaps the best part of this franchise is that you do not need to be a qualified teacher and the materials are developed for you.

Organise celebrity appearance balls, functions and dinners
A Sporting and Dining Club franchise means you promote and organise a small number of potentially high income events each year that feature celebrities. You have club members that pay a subscription fee, although events are open to non-members at a higher price. You can also sell celebrity items between events.
There you have a basic look at the different types of home-based franchise, although we must point out, there are many more.