Why Should Stay at Home Parents Start a Franchise?
Estimated reading time: 2 Min Read
Are you interested in investing in a franchise or business opportunity? Do you know there are various organizations and institutions set up to help parents enter into the franchise industry? Begin your research of the franchise industry by first reading the following informative articles on the various aspects of stay at home parents in franchising.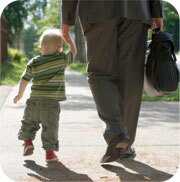 View information on available funds and grants for stay at home parents entering into franchising. Read about the different organizations set up to provide resources for stay at home parents in franchising. Finally, why not read parents in franchising "success stories". These case studies relate to successful parent franchisors and franchisees, and also successful parents working within the franchise industry. Let these stories inspire you to start your own franchise business…
Your future success in franchising starts here…
Stay at Home Parents and Franchising: Top Franchise Characteristics
According to Iain Murphy in his book (The Franchising Handbook: The Complete Guide to Choosing a Franchise), stay at home parents are in some ways better suited to franchising and make a more attractive group as potential franchisees.
Here are a number of interesting characteristics that make stay at home parents in franchising a successful target group for franchisors:
Parents are good at organizing, at coordinating activities and people efficiently. This means parent franchisees will be naturally inclined to organize and coordinate their franchise opportunity more productively and profitably.
Parents are good at prioritizing, at deciding which activities are more important than others. This particular skill works well in the franchising industry, when problems arise concerning planning, staffing, financing and people management.
Parents enjoy working towards a common goal.

Parents

operating a franchise will work to make that franchise a success, for all franchisees involved under the one franchise operation.
Parents are good at networking, ensuring effective communications are created between franchisee and franchisor, and franchisee and all other internal and external bodies.
Franchising can offer stay at home parents who are ambitious the opportunity to go into business and to be potentially successful and profitable on a personal and professional level.
Advantages of running your own franchise…
In Franchising you get to be your own boss, and take control of your own life. Stay at home parent franchisees are more successful because they enjoy the work life balance franchising can offer, making it more appealing to be their own boss.

With 20% of small businesses failing in the first year of business, the concept of franchising offers assurance for stay at home parents, interested in minimizing business start-up risks. The tried and tested formula helps reduce the risks by providing training, help and support.
After a career break or time spent taking care of children, stay at home parents can often feel a lack of confidence in returning to the workplace. Franchising gives stay at home parents the opportunity to rebuild their skills and knowledge in a supportive and successful environment.
This all adds up to one conclusion, franchising offers a tremendous opportunity for ambitious stay at home parents to start their own business. Just as parents' characteristics are suited to franchising, franchising is suited to the needs and demands of parents. It can't be doubted, parents and franchising make a very successful combination!