Honouring Franchises That Have Showed Resilience in Today's Market
Estimated reading time: 3 Min Read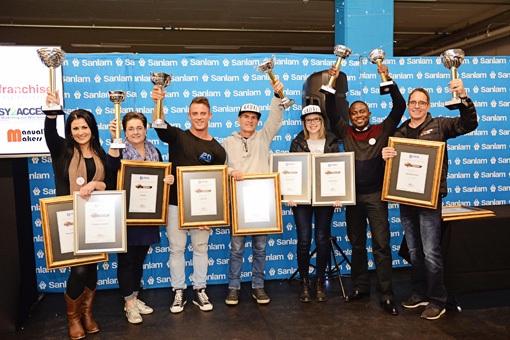 The Franchise Association of South Africa's Franchise Awards for Excellence in Franchising were held this past weekend and the awards acknowledged franchises that have displayed growth and resilience in these difficult times.
Tony Da Fonseca, FASA's Chairman for 2017/8 and MD of the OBC Group, believes that the industry has survived due to its largely flexible nature: "Despite the on-going recession that is impacting heavily on small businesses, the franchise sector continues to be resilient and offers its franchisees a better chance of surviving the ups and downs – largely due to the strong business format and support system inherent in franchising.
" FASA's survey, sponsored by Sanlam, shows that 93% of new small businesses fail within two years of start-up, while only between 5 and 7% of franchised businesses fail. Franchising is globally one of the soundest business models and in South Africa alone it has grown to 757 franchise systems with a network of 31 111 franchisees. The franchise sector here employs close to 400 000 people and contributes approximately 11.6% to South Africa's GDP."
Sanlam decided to sponsor the FASA Awards to give recognition to business owners for their efforts to grow the economy and for providing much needed jobs.
Marketing Head for Sanlam Business Market, Kobus Engelbrecht, states: "We recognise that business ownership is a very lonely road to travel and recognition very rare and as the franchising industry is very important to the South African economy and therefore to us, we are very proud to sponsor the 2017 FASA Franchise Awards".
This year's FASA Franchise Awards acknowledges brands that rise above the challenges that franchising can present. The winners in this year's award have demonstrated that success is possible with perseverance, belief and hard work.
The prestigious
FRANCHISOR OF THE YEAR
award went to
Car Service City.
They are
proof that the
automotive
services industry benefits from motorists repairing rather than replacing cars. The success of this franchise is due to Car Service City's good reputation and their accountability to their customers, franchisees and employees. Runners up were
Kauai and Sorbet.


FRANCHISEE OF THE YEAR
winner Madelein Van Staden of Placecol of
Skin Care Clinic
in Pretoria, believes that consumers will still pay for
beauty
treatments and products to boost their morale and stay positive, even in difficult times. Runners up were
Jaco Uys of Roman's Pizza, Groblersdal and Kalai Moodley of Perfect 10, Ballito.
NEWCOMER FRANCHISOR OF THE YEAR
winner was
Body20
. Their successful business demonstrates the increased growth in the
health
and body culture sector. Runners up were
Sherpa Kids and Rocomamas.


The FRANCHISOR: LEADING DEVELOPER OF EMERGING ENTREPRENEURS
award went to
Hot Dog Café
. They have developed government funding programmes that nurture entrepreneurial ownership, skills transfer and job creation. Runners up were
Choprop and Sherpa Kids.


Sorbet
picked up the
JOB CREATOR OF THE YEAR
award.
They are a beauty salon group who employ approximately 2,400 people in their 177 outlets.
Runners up were
Car Service City and Hot Dog Cafe.

Health food brand
Kauai
were the
winner of the
BRAND BUILDER OF THE YEAR
award, and the runners up were
Perfect 10 and Placecol.
Service consultants play a vital role in the control and servicing of the many franchisees within a franchise.
The award for FIELD SERVICE CONSULTANT went to Nanou N'sa of Hot Dog Café. Runners up were Navin Sawnarain of John Dory's and Eric McDermott of Rocomamas.

Franchise Direct would like to congratulate all of the finalists, and encourage them to keep up the good work!